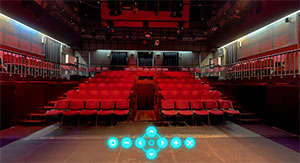 Click here for the virtual tour of the main stage at Masca.
Using the blue buttons you can move left and right, up and down and can also zoom in and out.
If you're on a mobile Internet connection, please allow a few moments for the application to load. Thank you.